About Us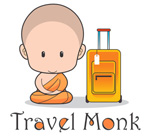 Kolkata has seen everything in just over 300 years of its life. This erstwhile capital of British India has been home to the greatest Indian revolutionaries, authors, poets, artists, scientists, social workers and millions of dreamers. Here, some of the most beautiful buildings of the British period stand along the grandest buildings of the Bengalee Zamindars. Kolkata or Calcutta was lovingly called "the city of palaces" but it is not only the grand mansions and palaces that make this city – the people and their dreams make Kolkata the "City of Joy."
It's true that it would take a lifetime to discover Kolkata and its people but we have tried our best to showcase our city to the guests in a way so that they can at least understand and feel the pulse of this city and return with memories of visiting one of the greatest living cites of the world. We, at Travel Monk have some of the most knowledgeable guides of the city who can speak English, Hindi and Bengali. Our cars are very well maintained and our tours are completely planned so that guests can visit the most notable places of Kolkata in the little time they have in hand.
Travel Monk is a registered Travel Consultant and Tour Operator operating tours in West Bengal, Sikkim, Jharkhand and Orissa. We are authorised travel partners of Odisha Forest Development Corporation.
For details about our other services please check the following links.